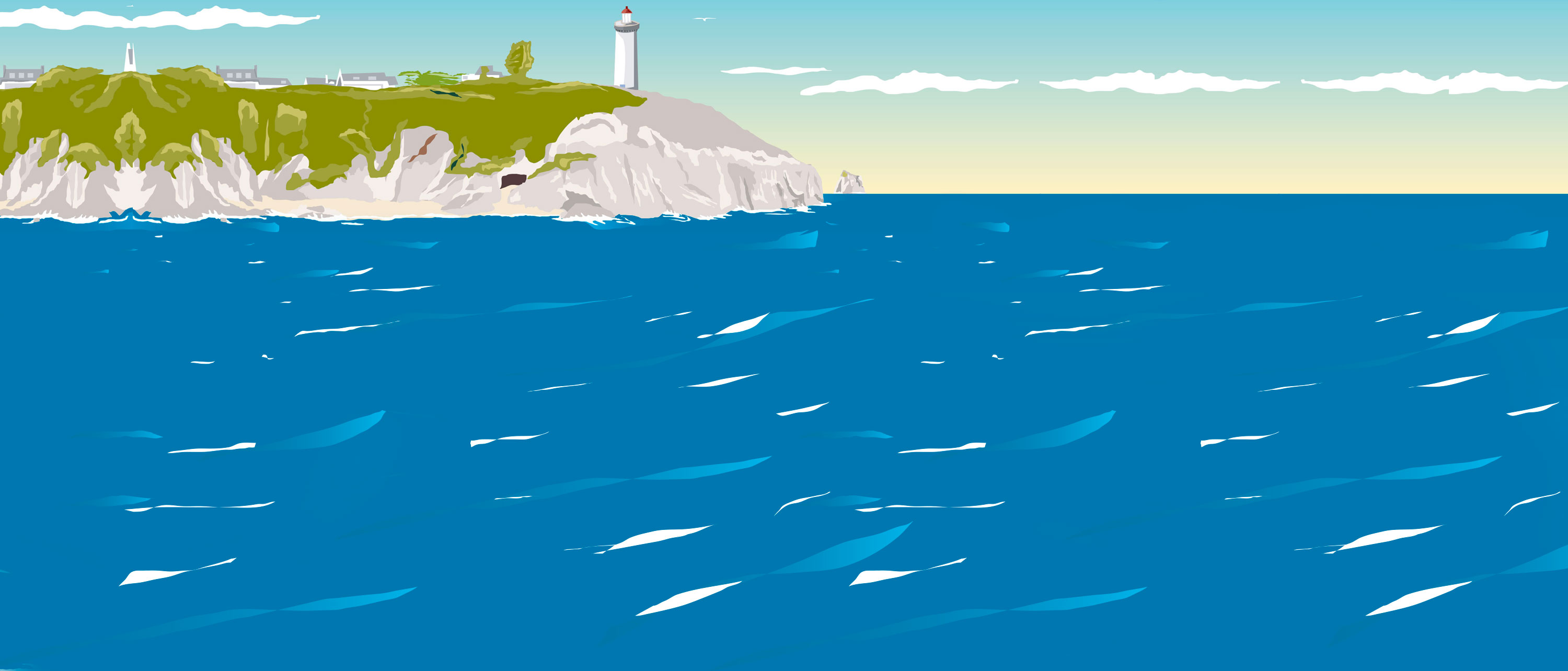 OPEN DE FRANCE
DOWNWIND FOIL
From October 19 to 22, 2023 in Crozon Morgat, in Finistère and in the Brittany region.
The concept
After the great success of the first ever Sup foil dw French Championship part of the Xtrem glisse festival in october 2021, we are pleased to annonce the return of Down Wind Foiling in the iconic Crozon peninsula. Supported by the Fédération Française de Surf, The Crozon Waterman Club represented by Amaury DORMET from l'Océan Paddlecamp and their partners ( Commune de Crozon Morgat, Axis Foils, Appletree Surfboards, Surf Pistols, Cskins Wetsuits ), are very happy to offer you a new 100% DownWind and Foil vent worn by the French Surfing Federation.

How to register ?
Pre register : before 1st of september
By email with :
Name.
Last Name.
Date of birth.
Adress.
A proof of sup dw ability to make at least a 10 km run (race result or gps data)
The best 50 racers (based on complete file) will be selected for the entry list. An alternative list will be editied as well. Then each foiler will receiv an official registration (around 04th, to be returned by 20 th september). Incomplete registration form won't be accepted to let a racer from alternative list to get an entry.
Entry list : 50 racers edited 22th september. Internationals racers coming by plane, the entry will be validated as a wild card by june to make it easier to book a flight.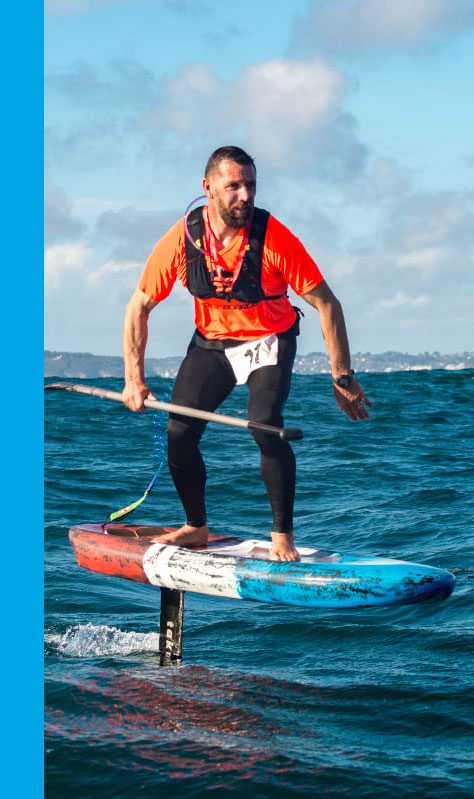 ---
Rider pack
For the whole event (included brand/partner party).
80€
International rider pack
That include, entry fee, Brest airport shuttle, lodging and shuttle to race area.
300€
Race schedule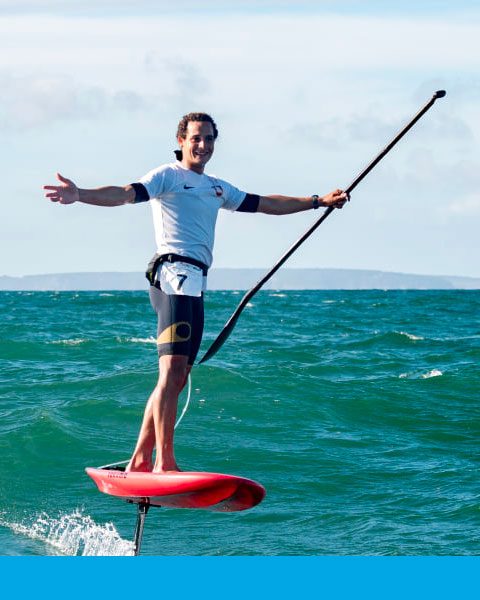 Thursday 19 octobre
5:00 pm : Rgistration.
6:30 pm : Open ceremony and race meeting.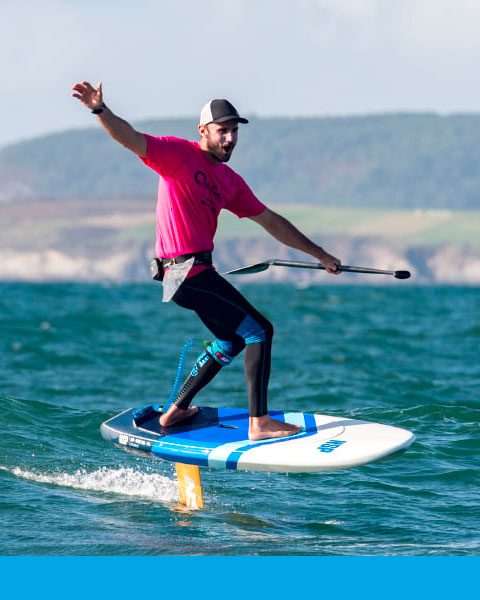 Fryday 20 octobre
9:00 pm : Daily race meeting
6:30 pm : Day 1 results
7:30 pm : Brand partner party, french « apero », meeting with athletes.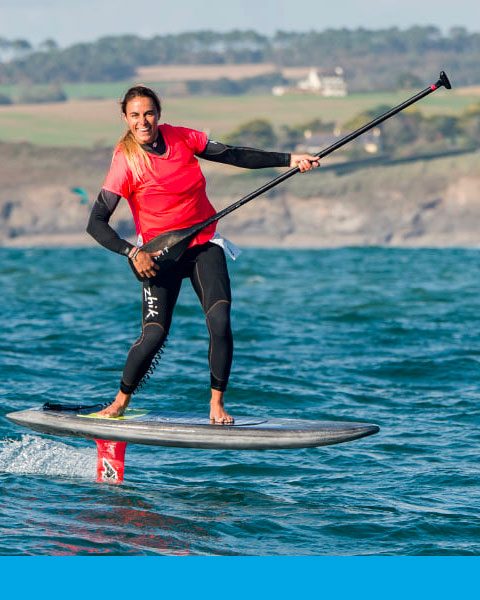 Saturday 21 octobre
9:00 pm : Daily race meeting
6:30 pm : Day 2 results
7:30 pm : Brand partner party, french « apero », meeting with athletes.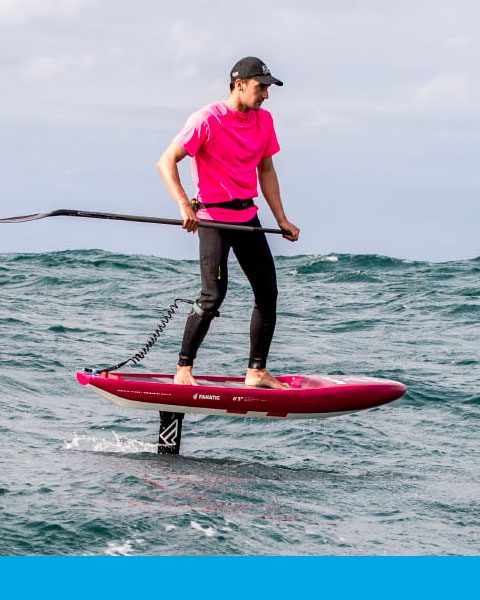 Sunday 22 octobre
9:00 pm : Daily race meeting
4h30 pm : Closing and awards ceremony.
2021 edition
In 2021, all the weather conditions were brought together for an event that marked the world discipline. Thanks to the "sea team" made up of 4 to 5 boats which ensured safety, the 2021 edition brought together a total of 17 participants, men and women. The competition took place over a "waiting" period of 4 days with a course of at least 20 km over at least 2 rounds. Clément Colmas won the general classification ahead of Alexandre Bicrel and Tom Auber. Olivia Piana, multiple world champion in stand up paddle, won the women's event.
The spot
The Crozon peninsula is located at the western end of Brittany. It forms the central ridge of the trident by which the Breton peninsula ends and is entirely included in the regional natural park of Armorique.

Surrounded by the sea, the peninsula is a destination that caters to foil practitioners from all walks of life thanks to its idyllic spots. Its climate and its superb wild landscapes offer magnificent sensations on the water. Today, it is one of the best places in the world to practice Downwind in foil and/or paddle.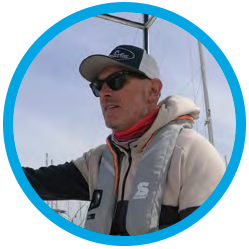 Race Director
Amaury Dormet
(+33) 6 61 92 64 35
amaury@oceanpaddlecamp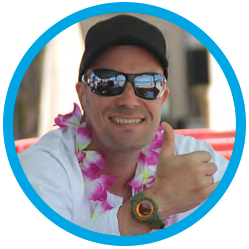 Communication Manager
Stéphane Hocquinghem
(+33) 6 60 85 06 84
contact@extremotion.com